The Ohio Coal Association is a trade association dedicated to representing Ohio's coal industry. As a united front, the Association is committed to advancing the development and utilization of Ohio coal as an abundant, economic and environmentally sound energy source.
The Ohio Coal Association appreciates your interest in Ohio's coal industry. The information on this website has been compiled to assist you in better understanding our industry. The Ohio Coal Association is a trade association dedicated to representing Ohio's coal industry.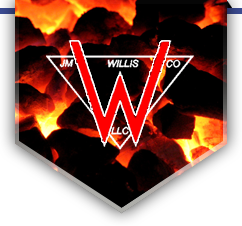 Looing for coal to heat your home?
JM Willis Company is The Ohio Valley's
only full time domestic coal yard, selling
high-quality house coal to keep you warm.
---
The Coal Truth
---
Latest News
OCA President Mike Cope with EPA Administrator Andrew Wheeler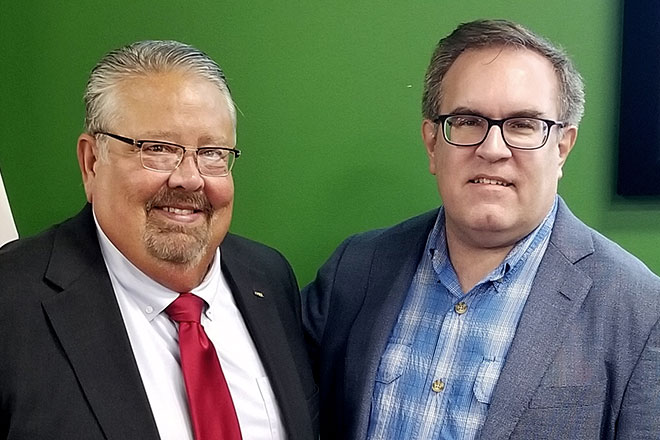 On July 19th 2019 Mike Cope, President of the Ohio Coal Association appeared on a government affairs roundtable sponsored the Ohio'' Electric Utility Co-Ops at their office on Busch Boulevard in Columbus, Ohio. The guest speaker was US EPA Administrator Andrew Wheeler who spoke about the positive effects that newly approved Affordable Clean Energy (ACE) rule. The ACE rule will replace the Obama era Clean Energy Plan that whose implementation was halted by the U.S. Supreme Court. The new ACE plan will take USEPA back to enforcing the Clean Water and Air Act as originally written and return authority to the state EPA's. Mike Cope and Administrator Wheeler are pictured above.
---
The Performance of the Coal Fleet During the 2019 Polar Vortex
During the Week of January 28, the coal fleet enabled households and businesses to survive the extreme cold.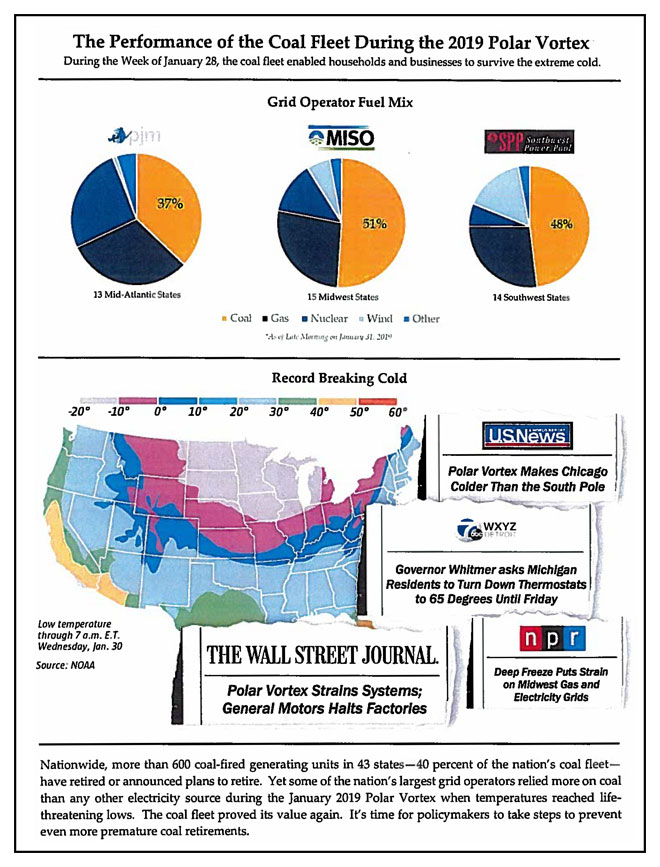 Nationwide, more than 600 coal-fired generating units in 43 states-40 percent of the nation's coal fleet have retired or announced plans to retire. Yet some of the nation's largest grid operators relied more on coal than any other electricity source during the January 2019 Polar Vortex when temperatures reached life-threatening lows. The coal fleet proved its value again. It's time for policymakers to take steps to prevent even more premature coal retirements.